The Sandbar Menu
Get Your Feet Wet

Ultimate Nachos *(GF) $14.50

Tortilla chips topped high with lettuce, tomato, chili, guacamole, black olives, onions, sour cream, jalapeños, queso sauce, crumbled cotija cheese.
Add Chicken: $7

Smoked Tuna Dip *(GF) $13

Cajun spiced, served with tortilla chips

Chicken Quesadilla *(GF) $14

Chicken, jack cheese, sautéed onions & jalapeños, served with guacamole, cilantro sour cream, and salsa

Roasted Red Pepper Hummus *(GF) $10

Served with warm pita chips

Duo of Salads $14

Tuna salad and chicken salad garnished with greens, carrot curls, and tomato served with tortilla chips and gourmet crackers

Lean & Green

Mango Fandango Salad *(GF) $13

Mixed greens, sliced mango, spiced pecans, citrus vinaigrette and curry mayonnaise
Add Chicken: $7 ▪ Grouper: $10 ▪ Shrimp (5): $10

Chicken Caesar Salad *(GF) $15

Marinated grilled chicken breast, hearts of romaine, herb garlic croutons, and parmesan cheese

Yellowfin Tuna Salad *(GF) $16.50

Yellowfin tuna grilled rare and sliced thin, served over a bed of organic field greens with black bean, corn, and poblano salad, grape tomatoes, carrot curls, and sun-dried tomato vinaigrette (contains undercooked fish)

Fresh Catch Salad *(GF) MKT

Grilled catch of the day fish on a bed of mixed greens, cherry tomatoes, red onions, cucumbers, and spiced pecans with a citrus vinaigrette

Seafood Cobb Salad *(GF) $17

Sautéed shrimp tossed with creamy horseradish mustard, lump crabmeat, grape tomatoes, hard boiled egg, scallions, cotija cheese crumbles, and carrot curls over romaine lettuce with cilantro lime vinaigrette

Chicken Salad on Greens *(GF) $15.50

Grilled chicken salad with celery onions, and grapes on a bed of romaine lettuce with grape tomatoes, and house-made avocado ranch

Shells

By the pound, steamed or chilled, served with cocktail sauce or drawn butter

Peel & Eat Shrimp *(GF) $23

By the pound, steamed or chilled, served with cocktail sauce

Snow Crab Clusters *(GF) $28

By the pound, served with drawn butter

Poolside Daiquiris

Rip Tide $10.25

Bacardi Coconut Rum with frozen Island Oasis Strawberry and Banana garnished with a strawberry

Blue Mermaid $10.25

Bacardi Superior Rum with Island Oasis Piña Colada and Dekuyper Blue Curacao garnished with a pineapple slice

Wave Breaker $10.25

Sauza Hornito Tequila, Island Oasis Margarita and Watermelon, with a lime garnish

Walk On The Peach $10.25

Skyy Citrus Vodka, Lemonade and Island Oasis Peach

Caribbean Margarita $10.25

Bacardi Pineapple Rum with Island Oasis Frozen Margarita, Dekuyper Triple Sec and Crème de Banana, garnished with a pineapple

Violet Frosè $10.25

Seaglass Rosé, Kelvin Rosé, topped with Empress Gin and garnished with a lime

Barefoot's Glacier $10.00

Island Oasis Margarita and Corona Light draft

Bushwacker $9.95

Bacardi Coconut Rum, Island Oasis Ice Cream & Mocha, & Dekuyper Crème de Cacao, topped with whipped cream

Other Daiquiri Flavors $10.25

Banana, Blueberry-Pomegranate, Passion Fruit, Hurricane, Lemonade, Mango, Margarita, Mocha, Peach, Pińa Colada, Watermelon, Mojito, Strawberry

Fried Baskets

Served with fries and sliced watermelon

Chicken Tenders $14

Served with honey mustard

Gulf Shrimp $19

Served with Cajun tartar sauce & corn on the cob

Grouper Tenders $19

Served with Cajun tartar sauce & corn on the cob

Gulf Shrimp & Grouper Combo $22

Served with corn on the cob and jalapeno hush puppies
Sunshine & Wine

Sycamore Lane 6oz | 9oz

Chardonnay • Pinot Grigio • White Zinfandel $7.50 | $10.50


Martini & Rossi Prosecco gl | lg gl

$8 | $12


Hand Helds

Served with your choice of fries, coleslaw, potato salad or fresh fruit
Add your favorites to any sandwich, $0.75 per topping
American Cheese • Swiss Cheese • Provolone • Pepper Jack • Cheddar • Bacon • Chili •Jalapeños • Mushrooms • Sautéed Onions • Guacamole

Barefoot's Burger *(GF) $15

½ pound fresh angus burger patty, with lettuce, tomato, onion and a pickle.

Patty Melt *(GF) $15

½ pound fresh angus burger patty, caramelized onions, cheddar and provolone cheese on grilled sourdough bread.

Beyond Burger *(GF) $16

Grilled plant-based burger patty with lettuce, tomato, onion, and a pickle. Vegan chees is available on request.

BBQ Chicken & Pork Belly Sandwich *(GF) $14

Grilled chicken breast marinated with a spice rub, topped with mango BBQ, grilled pork belly, cheddar, lettuce, and coleslaw on a toasted sweet roll

BLT *(GF) $13

Bacon, lettuce & tomato on grilled sourdough bread

Grouper/Fresh Catch Sandwich *(GF) MKT

Grilled, Bronzed or Panko Fried, served with lettuce, tomato, onion & Cajun tartar on a brioche bun

Hot Dog *(GF) $12

Jumbo all beef dog
Make it a chili dog with chili, shredded cheese & onions: $2

Jerk Chicken Wrap $14

Strips of grilled chicken breast with jerk marinade, sliced mango, organic field greens, red onion, and avocado ranch

Classic Club Wrap $13

Turkey, ham, bacon, cheddar, Swiss, lettuce, tomato & pesto mayo wrapped in a flour tortilla

Catch of the Day Wrap MKT

Freshly grilled fish lettuce, tomatoes, red onion, and a citrus vinaigrette wrapped in a flour tortilla

BYO Tacos *(GF) $17

Flour tortillas, shredded lettuce, charred salsa picada, guacamole, jalapenos, and cilantro sour cream. All ingredients served separately so you can Build Your Own

Buffalo Shrimp Wrap $18

Crispy shrimp tossed with a buffalo-ranch sauce, mixed greens, diced tomato, red onion, and blue cheese

Beachview Favorites

Tito's Handmade Lemonade $10.25

Tito's Handmade Vodka, fresh lemonade & Sprite

Rum Jungle $10.25

Bacardi Coconut Rum, Goslings 151, Bacardi Spiced Rum, Bacardi Black Rum and Dekuyper Crème de Banana, with OJ and pineapple juice, garnished with a pineapple slice

Surf's Up $10.25

Sky Vodka, Dekuyper Peach Schnapps and Triple Sec, with cranberry juice and ginger ale, garnished with a lime

Sand-Tactic $10.25

Sky Vodka, Dekuyper Peach Schnapps, Razzmatazz, and Melon Liquor, with cranberry juice and pineapple juice, garnished with a pineapple slice

Pink Bikini $10.25

Bacardi Limon and Bacardi Coconut, with pineapple juice, cranberry juice and grenadine, garnished with lime

Floridian $10.25

Skyy Blood Orange Vodka, St. Germain, Martini and Rossi Prosecco, fresh lime

Seaside Strawberry Fizz $10.25

Maker's Mark Bourbon, Island Oasis Strawberry, ginger ale, and a splash of club soda

Brews On The Beach

Aluminum Bottles $6.50

16-oz
Bud • Bud Light • Bud Light Lime • Miller Lite • Coors Light

12-oz Craft $7

Woodchuck Amber Cider *(GF) • Grayton 30a Rośe • Props Blonde Bomber • Props Flying Coffin • White Claw: Mango, Black Cherry, Lime

Draft Beer 14oz|24oz

Michelob Ultra $6 | $10
Corona Light $6 | $10
Consuming raw or undercooked meat, eggs, poultry, shellfish or seafood increases your risk of contracting a foodborne illness – especially if you have certain medical conditions.
*(GF)- These items are, or can be prepared gluten-free at no additional charge. Please notify your server when requesting a gluten-free preparation. Gluten-free bread, buns and wraps are available.
A PLACE TO GATHER
Destin Voted "Best Beach" by the readers of USA Today!
Tripadvisor Travelers' Choice Award (2021)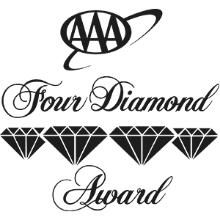 Traveler Review Award (2021)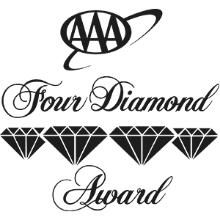 Four Diamond Restaurant (2000-2019)

Traveler Review Award (2021)