VISIT OUR BEAUTIFUL WHITE SAND BEACHES
ON FLORIDA'S GULF COAST
Hilton Sandestin Beach Golf Resort & Spa in South Walton, near Destin, has become a beloved home-away-from-home for countless guests. People who first traveled here for a family vacation, a romantic getaway, a wedding or a meeting tend to come back, year after year. Sandestin is among the famed beaches of South Walton, home to the storied 30A highway that follows the stretch of white sand beaches along Northwest Florida's Gulf Coast. The scenic road connects 16 charming coastal communities, each with their own unique character — from traditional beach retreats to eclectic artist colonies.
About Us
EXPERIENCES
Happenings at the Hilton Sandestin Beach Golf Resort & Spa
Some guests will choose to visit us at Hilton Sandestin Beach Golf Resort & Spa for just one reason – our beautiful Gulf of Mexico views, for instance, or the nearby world-class golf options. But once they arrive, they discover there's so much more to our near Destin, Florida resort. And without fail, they end up leaving with memories to cherish for a lifetime.
View All Experiences
A PLACE TO GATHER
Hilton Sandestin Beach is the perfect location for your next event
WEDDINGS IN PARADISE
Elegant destination weddings
Let us plan your dream wedding, whether that's an intimate sunset ceremony on our stunning white sand beach, or a lavish affair for 2,000 in our grand ballroom.
Learn more
MEMORABLE MEETINGS
Book today and save!
Our 40,000 square feet of flexible, indoor meeting space — and 20,000 square feet of outdoor event space — makes Hilton Sandestin Beach perfect for any gathering.
Learn more
GETTING HERE
WHERE WE'RE LOCATED
We're located along US. Hwy 98 in Miramar Beach, Florida. Just a few miles from Destin, Florida, our resort is easily accessible (a short drive along the beach!) from three main regional airports that offer daily flights from hubs including Atlanta, Houston, Washington, Dallas, Nashville, Baltimore and Orlando. If you've been dreaming of a Destin beach resort getaway — join us at Hilton Sandestin Beach Golf Resort & Spa. Emerald waters and sugar-white sands await you.
Get Directions
SPECIALS & OFFERS
Special offers on your next vacation to Florida
View all Offers
A PLACE TO GATHER
Destin Voted "Best Beach" by the readers of USA Today!
Tripadvisor Travelers' Choice Award (2021)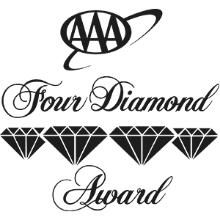 Traveler Review Award (2021)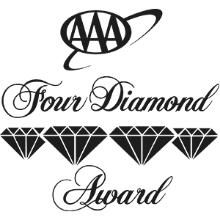 Four Diamond Restaurant (2000-2019)

Traveler Review Award (2021)