Sandcastles All Day Menu
Served 3pm-10pm
Get Your Feet Wet

Chicken Wings $19+

Choice of Cajun rub, mild or hot buffalo, chili garlic sauce Served with ranch, blue cheese dressing, and celery. 15 wings: $19 | 30 wings: $37 | 50 wings: $50

Ultimate Nachos *(GF) $15

Tortilla chips topped high with lettuce, tomato, chili, guacamole, black olives, onions, sour cream, jalapeños, queso sauce, and crumbled cojita cheese
Add Chicken: $7

Land and Sea Duo *(GF) $14

Tuna dip and chicken salad garnished with greens, carrot curls, and tomato served with tortilla chips and gourmet crackers

Chicken Quesadilla *(GF) $14

Chicken, jack cheese, sautéed onions & jalapeños, served with guacamole, sour cream, and salsa

Roasted Red Pepper Hummus *(GF) $10

Served with warm pita chips

Smoked Tuna Dip *(GF) $13

Cajun spiced, served with tortilla chips

Peel & Eat Shrimp *(GF) $23

By the pound, steamed or chilled, served with cocktail sauce

Lean & Green

Mixed Greens Salad *(GF) $7

Mixed greens, tomato, cucumber, and red onions served with your choice of dressing

Classic Caesar Salad *(GF) $9

Hearts of romaine lettuce, house-made Caesar dressing, croutons & Parmesan cheese

Chicken Salad on Greens *(GF) $16

Grilled chicken salad with celery, onions, and grapes on a bed of romaine lettuce with grape tomatoes, and house-made avocado ranch

Add: Chicken: $7 | Grouper: $10 | Shrimp (5): $10
Available dressings: Ranch, Blue Cheese, 1000 Island, Italian, Balsamic Vinaigrette, Red Wine Vinaigrette, Citrus Vinaigrette, and House-blended Avocado Ranch

Fried Baskets

Served with fries and fresh fruit.

Chicken Tenders $15

Honey mustard

Jumbo Shrimp $20

Cajun tartar sauce and corn on the cob

Grouper Tenders $20

Cajun tartar sauce and corn on the cob

Shrimp & Grouper Combo $24

Corn on the cob and jalapeno hush puppies
Hand Helds

Served with your choice of fries, coleslaw, potato salad or fresh fruit
Add your favorites to any sandwich, $0.75 per topping
American Cheese • Swiss Cheese • Provolone • Pepper Jack • Cheddar • Bacon • Chili • Mushrooms • Sautéed Onions • Guacamole • Jalapeños

Barefoot's Burger *(GF) $16

½ pound fresh angus burger patty, with lettuce, tomato, onion, and a pickle.

Beyond Burger *(GF) $17

Grilled plant-based burger patty with lettuce, tomato, onion, and a pickle. *Vegan cheese is available on request.

BLT *(GF) $14

Bacon, lettuce and tomato on grilled sourdough bread

Hot Dog *(GF) $14

Jumbo all beef dog
Make it a chili dog with chili, shredded cheese & onions: $2

BBQ Chicken & Pork Belly Sandwich *(GF) $15

Grilled chicken breast marinated with a spice rub, topped with mango BBQ, grilled pork belly, cheddar, lettuce, and coleslaw on a toasted sweet roll

Grouper/Fresh Catch Sandwich *(GF) MKT

Grilled, Bronzed or Fried, served with lettuce, tomato, onion & Cajun tartar on a brioche bun

Dessert

Turtle Cheesecake $9

Traditional chocolate swirl cheesecake, salted caramel, pecans & sweet cream

Key Lime Pie $9

Graham cracker crust & sweet cream
To view our cocktail menu, click here.
*(GF) – These items are, or can be prepared gluten-free. Please notify your server if requesting a gluten-free preparation. Consuming raw or undercooked meat, eggs, poultry, seafood or shellfish increases your risk of contracting a foodborne illness-especially if you have certain medical conditions.
A PLACE TO GATHER
Destin Voted "Best Beach" by the readers of USA Today!
Tripadvisor Travelers' Choice Award (2021)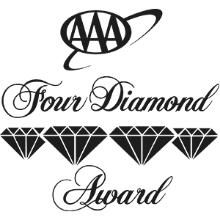 Traveler Review Award (2021)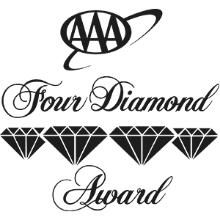 Four Diamond Restaurant (2000-2019)

Traveler Review Award (2021)