Destin Resort Meeting Facilities 
Awards & Testimonials
The Hilton Sandestin Beach's Meetings and Event venues have earned the highest level of prestige among Florida Gulf Coast hotels.
Florida Meeting Venue Awards


"Best of Meetings Today" (2016-2018)


"Pinnacle Award" (2000-2007, 2012-2015)


"Gold Tee Award" (1991-1992, 2005, 2007-2011, 2013-2015)
"Gold Key Award" (1997-2000, 2002-2015)
"Hall of Fame Gold Key Inductee" (2009)


"Platinum Choice Award Winner" (2015-2017)
"Best of 2014 Smart Stars" (2014)


"Perfect in South Walton Award, Best Conference Venue" (2021)
"Perfect in South Walton Award, Best Conference Venue, Platinum Award" (2020, 2022)
"Perfect in South Walton Award, Best Event Venue Diamond Award" (2019)
"Perfect in South Walton Award, Best Meeting Space Diamond Award" (2015-2016, 2019)
"Grand Champion, Best Meeting Space" (2015, 2016)


"Best Event Venue" (2020-2021)


"Voted 2022 Fan Favorite '#1 in Radiant Resorts'" (2022)
"Reader's Choice Award" (1999-2000, 2005-2006, 2012-2013, 2016-2021)
"Voted 2019 Fan Favorite 'Resorts with Style'" (2019)
"The South's Trendiest Resort" (2018)
"Top Adventure Resorts" (2017)
"Top Resort with a View" (2016)
"New or Renovated Award" (2015)
"Best Boardroom in the South" (2013-2014)
"South's Top Resort with All-Around Perks for Groups" (2014)
"Green Meetings Approved" (2013)


"Award of Excellence" (1998-2020)
"Greens of Distinction Award" (1999-2012, 2014, 2022)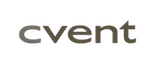 "100 Most Popular Meeting Resorts in North America and the Caribbean" (2013, 2015)
"Elite Meetings International, Elite Gold Certificaton" (2009)


"Best of the South Award" (2000-2014)
Destin Meeting Testimonials
At the Hilton Sandestin Beach, we pride ourselves in helping you plan an unforgettable gathering. We especially love it when groups join us year after year and allow us to become an integral part of their events. Thank you to all of you who have taken the time to remind us why we love what we do.
"Jonathan Creinin and Kimberly Minor are great assets to your company; I have so many examples of how each of them went above and beyond for us. Throughout the lifecycle of this event, the hours they dedicated to educating and assisting me and my team demonstrated their willingness to please their customer --their hospitality, competency, and communication is truly exceptional. They treated us all so kindly and generously. The friendly and efficient catering staff ensured our attendee's stomachs did not growl. We asked for several last minute changes and additions and they came through for us. The presentation was beautiful and the food and beverages were delicious. I wish I could remember all of their names to personally thank them." - Johnna Rockenstyre, BAE Systems, on behalf of Air Force Research Laboratory, Rome, New York
"Since the early 1990's, we have been at Hilton Sandestin Beach Golf Resort & Spa — hard to believe it has been over 26 years! We have always received special treatment. The staff pays attention to detail and through all these years has made event planning so much more efficient for our small staff. They know us well and do a good job of making our members feel at home. We have made some outlandish requests from time to time, but somehow the wonderful Hilton staff always makes it happen for us."- Dave Huneryager, President & CEO, Tennessee Trucking Association
 "Hilton Sandestin Beach is such a wonderful hotel. The facility is clean and inviting, but the team is what really makes the hotel an enjoyable place to stay. My first contact was Terri Marsh who helped arrange the meeting space and room block. She was very prompt with responses to our questions and helped walk me through the arrangements and how we could hold our meeting at the hotel. These were a major factors in why we chose to hold our annual meeting here. I was then put in contact with Jon Lovett who assisted in room layout and catering menus. He was a pleasure to work with and never got frustrated even when I added a change to our layout, menu, or agenda. The day of arrival I received a call from Martin in events, who took care of actually setting up our layout. He was there to greet me by the meeting rooms as soon as I arrived in the hotel. He showed me around and made sure everything was set up as expected. Ashley on the catering team was such a delight to work with. She always had a smile on her face and ready to assist in anyway needed. The food was delicious for every meal. Wade in events was our hero when we had to fill 6 large coolers for a deep sea fishing trip and he helped fill our coolers down with ice and helped reload back into our vehicles. Wade also assisted with many other tasks and general questions. Everyone followed up to make sure the event was going well and if we ever needed anything. The attendees enjoyed the hotel facility's including the bar, restaurants, pool, and ocean side services. I heard nothing but positive feedback from everyone and was asked to keep this venue in mind for future meetings." – Rachel Thomas, Meeting Coordinator for Mid-South Gulf and South Central Franchisee, Association Burger King
"Aside from your wonderful staff, we appreciated the abundant conference space as it provided us the ability to facilitate multiple collaborations among disparate groups. The use of the 'Boardroom" was incredible, as well as having my personal lodging room right next door. Your staff graciously provided us the per diem rate for several days pre/post event - this is very much appreciated! It allowed us to settle in and wind down and follow up on any necessary information."- Johnna Rockenstyre, BAE Systems, on behalf of Air Force Research Laboratory, Rome, New York
"2017 marks our 27th year in a row sending groups to Hilton Sandestin Beach! Dealing with our type of client you can NEVER be too careful with details starting from arrival to check-out. I have never worked with a hotel that has such inter-office communication. From the bellmen to housekeeping to security every department knows your group is in house and has detailed info about them. The Sales/Event Planning Department is beyond awesome, the staff all seem happy and the continued updates at the hotel make it a paradise! " – Theresa D. Kimberling, CEO, Kimberling Kids Travel 
"Our group has been coming to Hilton Sandestin Beach for over 15 years. The entire staff knew our event from top to bottom. It was so comforting knowing I had such a knowledgeable staff backing me up and answering all of my questions as this was my first year. Jon Lovett and Martin Manley were absolutely superb! We look forward to returning for many years to come!" – Cre Andrews, Director of Events, Conference USA 
"I love your property, personally! Looking forward to another meeting at the resort, I have heard great events have been happening there for Aflac!" – AL State University Board of Trustees & Managers Retreat – Nicole Quattlebaum, Sr. Meeting Manager, AFLAC  
REQUEST A PROPOSAL
read MORE ABOUT Meetings and Events
A PLACE TO GATHER
Destin Voted "Best Beach" by the readers of USA Today!
Tripadvisor Travelers' Choice Award (2021)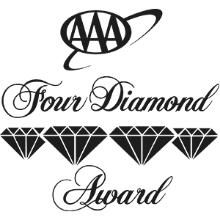 Traveler Review Award (2021)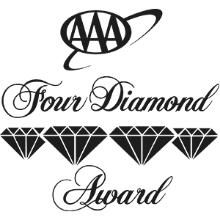 Four Diamond Restaurant (2000-2019)

Traveler Review Award (2021)