Kids Krew Programs
Florida Family Resort Programs at Hilton Sandestin
Kids Krew and Kids Night Out are closed until further notice. We apologize for the inconvenience.
Families vacationing at Hilton Sandestin Beach Golf Resort & Spa have all their needs met – from kid-friendly accommodations - including the popular bunk beds in the Junior Deluxe Suites, and in-room cribs - to dining options the kids love, and a multitude of activities for all ages. Whatever you need – or forgot – we've got the entire family covered!
One of our particularly family-friendly offerings is a fun, well-rounded and safe resort program for kids (available seasonally). During the day, we offer Kids Krew and at night, Kids Night Out. Both are for kids ages 5 to 12, and cost $50 for the first child and $40 for each additional child.
Our kids' programs allow parents to truly relax, knowing their children are in the capable, experienced hands of our Kids Krew Staff. The hours of the day and night programs allow parents time to enjoy our resort's adult-friendly offerings, like our award-winning, championship golf, full-service spa, the AAA Four-Diamond Seagar's Prime Steaks and Seafood Restaurant, and bars and lounges. Parents may appreciate a few hours to focus on themselves, while the kids get the chance to experience activities only offered through the kids' programs, and form wonderful friendships, with other kids and our talented and fun-loving Activities staffers.
Kids Krew
Kids Krew activities include kite-flying, sand-sculpting and playing with water balloons, squirt guns and slip-and-slides. There are also themed days, including:
Wild West Showdown involving pony express races, 10-gallon hats and root-beer floats.
Superhero Saturday, when kids make their own Superhero mask and cape
Kids Krew is offered seasonally from 9:30 a.m. to 1:30 p.m. on Thursdays, Fridays and Saturdays. The cost includes lunch and a T-shirt. Children must be registered by 8:30 a.m. and cancellations must be made by 7:30 a.m. There is a $35 cancellation fee. Full 2020 schedule available here: PDF.
Kids Night Out
Kids Night Out activities include camp-outs on the beach roasting marshmallows over a bonfire for s'mores, searching for constellations, crab hunting on the beach, live comical science experiments and more.
Kids Night Out is offered seasonally from 6:00 p.m. to 10:00 p.m. Monday through Saturday night. The cost includes dinner and a T-shirt. Children must be registered by 5 p.m. and cancellations must be made by 4 p.m. There is a $35 cancellation fee.
Both Kids Krew and Kids Night Out are offered during select holidays as well as offered at other times during the year with a 10-child minimum. During either program, activities may change due to weather, the interest of the children and the number of children (a minimum of three is required). You can register for both programs at the resort's Activities Desk or call extension 3138. From outside the resort, call 800-559-1805.
For children younger than 5, or during hours not covered by our kids' programs, guests at Hilton Sandestin Beach can take advantage of babysitting offered by outside licensed and bonded child care agencies, with assistance in arranging through our resort. 
read MORE ABOUT Family Travel
A PLACE TO GATHER
Destin Voted "Best Beach" by the readers of USA Today!
Tripadvisor Travelers' Choice Award (2021)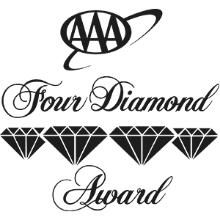 Traveler Review Award (2021)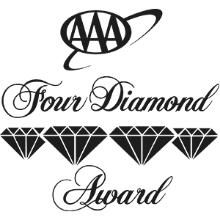 Four Diamond Restaurant (2000-2019)

Traveler Review Award (2021)