Florida Resort Weddings: Ballroom Affairs Near the Beach
In Florida, beach weddings are the norm. And as the area's largest beachfront resort hotel, we have everything brides and grooms need to pull of the perfect ceremony.
A wedding at our beachfront resort isn't always set in the sand. Some couples prefer an indoor wedding, and to enjoy the beach vibes and views before and after the ceremony instead. Ballroom weddings are perfect for weather and wind-conscious brides, and provide a flexible canvas for unique decor.
The Setting
At Hilton Sandestin Beach, we have three ballrooms that serve as elegant venues for any ceremony or reception. Our Coastal Ballroom is 7,500 square feet with 16-foot ceilings; it's perfect for elaborate events and decorations. It even has a separate foyer area that's perfect for a cocktail hour. The Emerald Ballroom is our largest, at 9,500 square feet. It features elegant chandeliers that suit a larger, more formal affair. Finally, the Coral Ballroom is our smallest and most flexible. At 5,600 square feet, couples can configure the layout in a variety of ways — to fit parties of 25 to 700 people.
The Decor
The carpets, walls and fixtures in all of our ballrooms are designed with the sea in mind, with colors and textures inspired by our beachfront setting. They can easily be enhanced or made over to fit the theme or color scheme of your wedding. We also supply all of our couples with chairs for the ceremony and reception, and all white linens and napkins for reception tables. Couples who'd like to complement the décor with a special color to match their wedding palate or who prefer a special style of chair for seating can be connected with the perfect fit to make their dream wedding possible.
The Experience
Our ballrooms are perfect for the ceremony, reception or both. Separate the two occasions, or take advantage of our flexible facilities and convert your ceremony setting into a reception venue while your guests enjoy a cocktail hour on the deck or in a foyer. No matter what you chose, our team is equipped with the right A/V equipment to ensure the sights and sounds of your wedding are picture perfect. We partner with an expert audiovisual agency in Destin to offer professional sound packages featuring speakers, wired and wireless microphones, CD and digital music solutions. We also provide onsite technicians to assist during the ceremony, so you can relax and enjoy the day while we take care of everything else.
If you're considering getting married near Destin, Florida, our resort wedding services and packages are top-notch. We'd love to hear from you and help you plan your big day
A PLACE TO GATHER
Destin Voted "Best Beach" by the readers of USA Today!
Tripadvisor Travelers' Choice Award (2021)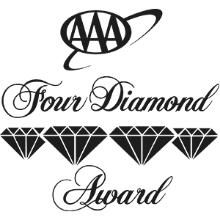 Traveler Review Award (2021)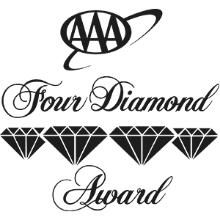 Four Diamond Restaurant (2000-2019)

Traveler Review Award (2021)